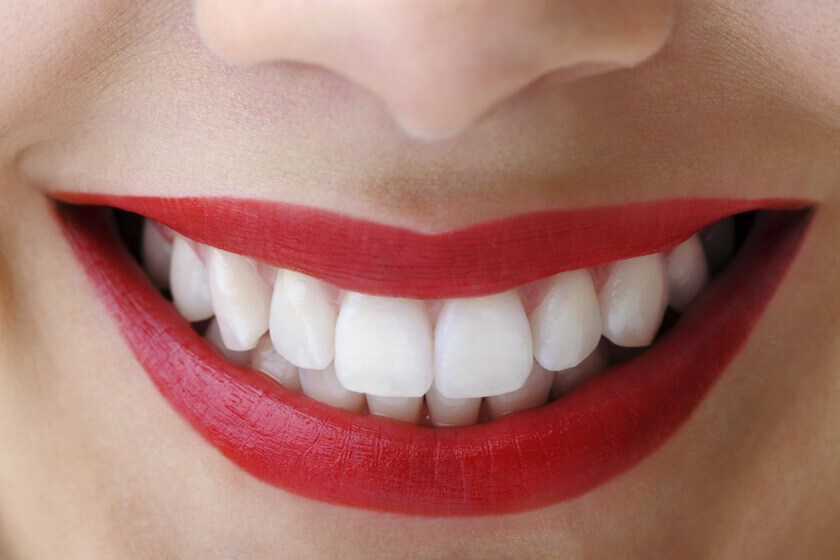 A number of factors could affect the way you feel regarding the appearance of your teeth. Do you cover your mouth with your hand each time you smile or laugh? Are stained or discolored teeth hindering you from experiencing a confident, dazzling smile? If you said "yes" to either, then expert teeth whitening might be just the treatment you need to improve your smile. Professional teeth whitening is an uncomplicated aesthetic dentistry treatment that our dental team at Clement Park Dental Care provides to enhance the appearance of your teeth and allow you to achieve a confident, beautiful smile. As a crucial part of how you express yourself, receiving a smile that you love to show off can enhance your general attitude, self-confidence, and wellness.
THE COSMETIC EFFECTS OF PROFESSIONAL TEETH WHITENING
Right now could be a great time to improve the appearance of your teeth. Expert teeth bleaching is a safe, effective way to boost the appearance of your teeth through a simple process. When compared with alternative approaches for teeth whitening, prescription-strength treatments tend to deliver more effective results in less time. The medical-grade teeth whitening process utilizes specially developed peroxide gels that permeate the inner layers of enamel and gently diminish discoloration that has developed on or within the tooth enamel. Exact outcomes may vary, but the majority of Littleton, CO patients who have their teeth professionally whitened notice a smile that is numerous shades lighter.
PROFESSIONAL VS. OVER-THE-COUNTER WHITENING
Although drugstores provide a number of whitening products, they commonly cannot deliver the same standard and degree of results as prescription-strength teeth whitening by a dedicated dental team. In fact, some brands of over-the-counter products, like specific kinds of toothpaste or rinses, do not really improve the color of tooth enamel. In reality, they only assist in the disintegration of external stains to make your smile appear whiter. However, medical-grade whitening treatments provide a more intense whitening solution that can be more effective at treating more ingrained discoloration and removing years of tooth yellowing. Since this kind of treatment is monitored by a team of skilled dental professionals, it is safer and may be personalized to meet your particular smile requirements and goals.
WAYS TO DETERMINE IF MEDICAL-GRADE TEETH WHITENING IS RIGHT FOR YOUR NEEDS AND GOALS
Getting a smile that you makes you confident can go quite a long way toward allowing you to notice enhanced self-esteem when smiling or talking. You may be an ideal candidate for prescription-strength teeth whitening by our Clement Park Dental Care team if one or more of the statements on the below checklist apply to you:
You feel insecure regarding the appearance of your smile.
Your smile is your way of expressing emotion in regard to how you are feeling. When your smile does not show confidence, it might be due to the fact that you have cosmetic worries about the look of your teeth. Medical-grade teeth whitening could allow you the self-esteem you need to smile without worry once again.
Your teeth look dingy in color or your smile seems dim.
If your teeth lack radiance or brilliance, your smile can appear lackluster. Expert teeth whitening typically lightens tooth enamel by multiple shades and is able to take your smile from dull to dazzling much more quickly.
You have teeth that seem to be becoming discolored as you age.
As we grow older, the original shine of our tooth enamel we experienced in our youth begins to dim, and our smile commonly exhibits a yellow tinge. Professional teeth whitening offered by a team of Littleton, CO dental professionals may aid in reversing the clock for your teeth in order to allow for a younger-looking you.
You have yellowing because of specific foods and beverages or tobacco consumption.
Enjoying beverages like tea or sodas and using products that contain tobacco can discolor your enamel. Even specific kinds of foods and spices may create dark discoloration or staining of your smile. Professional teeth whitening is able to aid in diminishing these stains in order to allow for a brighter shade for your smile.
You want a dazzling smile for an important life event.
You may desire to have a more radiant, more confident smile for special events. Graduations, weddings, milestone birthdays, and important job interviews are just a handful of the significant life events you might desire to brighten your smile for, to look and feel more confident.
FIND OUT IF EXPERT TEETH WHITENING IS BEST FOR YOUR NEEDS
To learn if professional teeth whitening services could allow you to reach your unique smile goals, it is essential to visit a qualified team knowledgeable about this kind of cosmetic dental procedure. Our dental team at Clement Park Dental Care will be happy to meet with you and will make a treatment plan for your aesthetic goals for your smile. Reach out to our Littleton, CO practice today to find out more about our expert teeth whitening and cosmetic dentistry services.