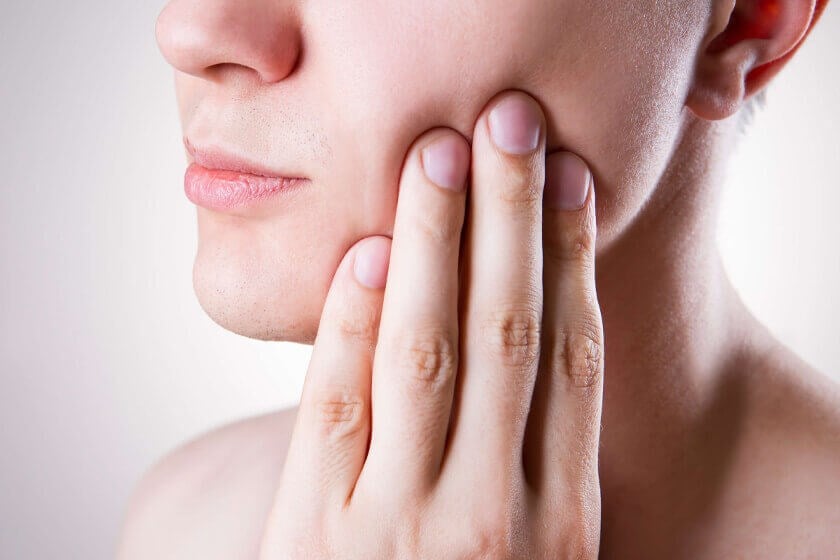 A reported 175 – 180 million people in America have experienced concerns with missing a single tooth or multiple teeth. As many individuals think of tooth loss, the cosmetic appeal of their smile is generally their prime concern. But what you may not know is that losing teeth, whether one or several, can influence far more than the appearance of your smile. The teeth have a more important role in your oral health and overall wellness than just creating the look of a gorgeous, glowing smile.

Promptly replacing missing teeth with a beneficial option provides the most viable outcomes for the smile. At Clement Park Dental Care, our skilled staff of dentists is pleased to offer a range of tooth restoration treatments to help those in Littleton, CO overcome tooth loss and enjoy better dental wellness.

THE PRIMARY REASONS FOR TOOTH LOSS
Poorly functioning teeth might have to be taken out in an effort to improve a person's dental wellness and minimize the potential for issues for the long term. A few of the most frequent causes of tooth loss are progressive periodontal disease, significant jawbone deterioration, extreme tooth decay, infection, and trauma. Different conditions that might require a person to receive an extraction are chipped teeth, fractured roots, or irreparable wear.

THE UNFORTUNATE CONSEQUENCES OF MISSING ONE OR MORE TEETH
When a single tooth or numerous teeth are lost, it impacts a vast scope of factors pertaining to your mouth, oral health, and overall quality of life. A number of patients deal with life-changing problems when missing a tooth, including:

Total Dental Function
Missing even one tooth can affect your capability to eat and speak with ease. A lost tooth may get in the way of the ability to bite into some types of foods and lead you to talk with a lisp.

A Person's Visual Appearance
Besides creating an opening in the smile, losing a tooth or several teeth could lead to a patient's facial structures looking deflated near the mouth and mandible. The teeth help to keep a more youthful contour to the facial structures and mandible.

Tooth Location
While a few adults might not be aware of this, the teeth actually depend on each other to hold their proper placement within the mouth. When teeth are lost, the adjacent and opposing teeth may shift into the opening.

Bone Reduction
The jawbone relies on regular stimulation from your tooth roots to remain in ideal shape. When teeth go missing, the jawbone isn't supported by this structure, causing it to weaken. Jawbone loss has its own unique set of side effects and can make it harder to restore missing teeth with dental implants.

The Impact On Your Life
Having missing teeth may affect multiple areas of your well-being. From issues with regular oral function to decreased self-esteem, lost teeth often have a significant effect on your entire life, smile, and dental health.

TOOTH REPLACEMENT SOLUTIONS TO IMPROVE YOUR DENTAL WELLNESS
Our experienced Littleton, CO dental practitioners provide custom-made removable dentures, dental implants, and fixed or removable bridges to help you bounce back from missing a single tooth or multiple teeth. We use medical-grade ceramic and metal to craft restorations to enhance your dental functions and the cosmetic quality of your smile. Every one of the following tooth replacement procedures can be personalized to meet your unique needs.

Traditional Dentures
Dentures are partial or full-arch pieces that take the place of lost teeth along the upper and lower arches. Partial dentures are anchored to the natural teeth to hold their position, while full dentures fit snugly onto the gum tissue via natural jaw contours or a small quantity of denture adhesive.
Advanced Long-Term Restorations
Implants involve a metal post that serves as an artificial tooth root and a dental crown, dental bridge, or denture that's firmly connected to the screw. When utilized together, these elements effectively duplicate the structure, abilities, and look of permanent teeth. Dental implants are anchored to the bone to offer long-term durability for tooth replacement.

Fixed Or Removable Customized Dental Bridges
A bridge replaces one or more teeth missing from a confined region within the mouth. Bridges take the form of a row of crowns that are connected to function as one appliance and take the place of one or several teeth. These appliances may be affixed to the jaw or supported by nearby teeth, depending on your preferences.

PREVENT MISSING TEETH FROM NEGATIVELY INFLUENCING YOUR DENTAL WELLNESS AND SMILE
Due to the latest technology, replacing missing teeth with accessible dentures, dental implants, and fixed or removable bridges can help you gain better dental health and a glowing appearance. When tooth loss begins to harm your quality of life, we welcome you to reach out to our knowledgeable staff of dental practitioners in Littleton, CO for a visit.